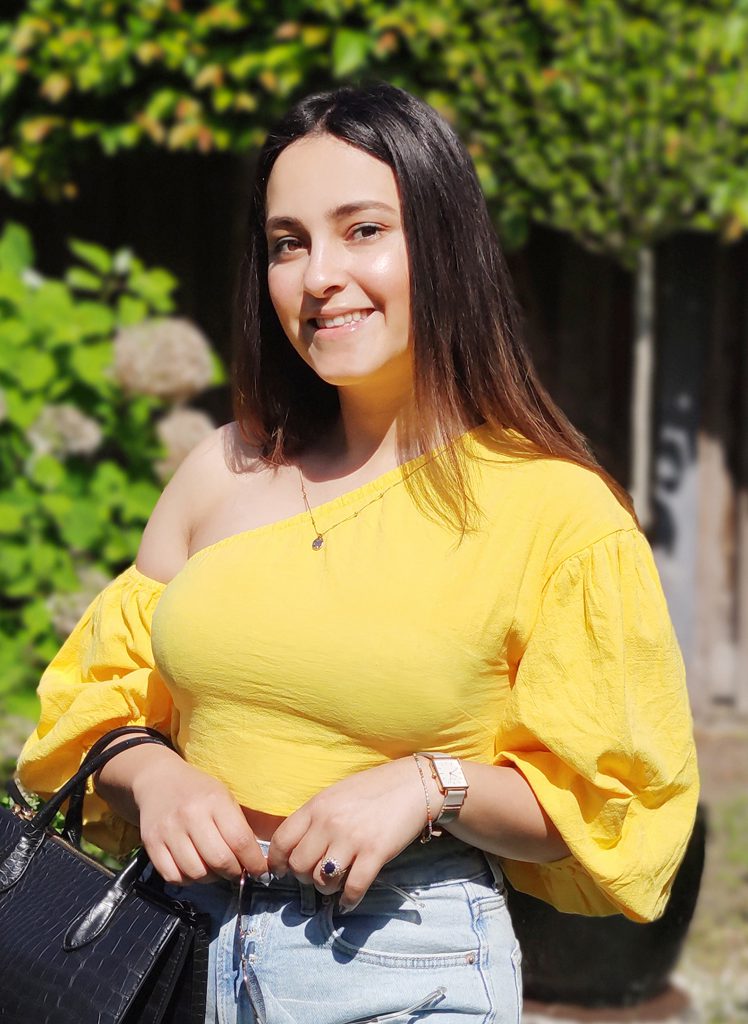 I am Chaima Monestiri, interior designer and founder of CM Interior Design, passionate about distinctiveness and creativity. Through my design studio, I aim to create tailor-made spaces that will arouse your curiosity, speak to your senses and make you fall in love.
My main goal is to get deeply involved in your requirements and wishes, to imagine your lifestyles, and to help you imagine a future dream space. I not only convert your ideas into space, but I also help you explore them further.
To make your dream come true, we follow a simple and fun process:
You fill out the contact form with a description of your request
I contact you to establish the specifications and offer you a quote
After payment, I create your new design file and deliver it to you by email
---
Exchanging 45 minutes remotely or onsite aiming for defining existing problems and solutions with references.

69€ / 45 Min (0,19 € / km for home visit)
Inserting paintings, separations, or decorations directly on your existing image.
Providing a new layout for your space with 3D visualizations.

Complete Redesign
with Follow up
Providing a new layout for your space with 3D visualizations, full technical details, and follow-up.
---
---
Chaima helped us create a vision for our newbuild house, by helping us visualise our ideas, providing great advice and co-creating a final design that we were extremely happy with, and eager to implement in reality. We would happily recommend her to anyone needing to do some interior design/renovations.
We had a great experience with Chaima when designing our new house. Chaima listened carefully to our vision and ideas and she incorporated them perfectly in her proposed design. Several times she prepared different options and explained them thoroughly to us. She is flexible and comes up with beautiful and functional ideas in every small change. Not only that but she also helped us with finding the furniture, curtains and decor items in the market. The result is absolutely beautiful and very much how we envisioned it. She is a great professional to work with and very friendly! I cannot recommend Chaima enough!
TC Natasha Lin
01/11/2022
Chaima is a super talented interior designer who listens to her client's needs and interpret them to real, functioning pieces with great taste. Her skill at creating 3D images is superb, making it much easier for us to decide what makes sense and what not. She also has this warm and nice character that makes the interaction fun and enjoyable. Highly recommend her!
Annamalai Senthilnathan
16/10/2021
We had a big renovation project and Chaima designed a modern look for our 30's house. She came up with very creative ideas to smartly use the space while enhancing its look. She even went further to help us with choosing floors, paint colours, tiles and curtains. She is very professional and friendly.
Excellent Job! The job done by CM Interior design in our first apartment was amazing. The designer listened carefully to all our requirements and provided valuable professional recommendations for details that we never thought about. The communication went smoothly and the result was breathtaking: excellent harmony of colours, optimised layout and nice choice of materials and furniture. In short, highly recommending CM Interior design!
saadet ghattas
18/08/2021
Great experience with CM Design. Chaima is super professional and passionate. She did a fantastic job for our baby room. She shared several options and taking her time to explain each plan. Not only that, but she is so committed and work was done quickly. I highly recommend Chaima for your interior design project.
---